Are you looking to satisfy your sweet craving? Let satisfy it by purchasing desi ghee sweets. Any celebration in India is incomplete without sweets. Sweet flavour and fragrances will undoubtedly brighten your day. For the delicious taste of sweet  just find Bansooriwala desi ghee sweet shop near me, find your happiness and smiles on your loved one faces. What can be more bewitching than the warmth of sweets in cold weather?
Just search for desi ghee sweet shop near me, and to feel cosy in this weather, look no further than Bansooriwala. We have got some tasty sweets that can make your day. Whatever your taste buds desire, we have it covered. So, this winter, why don't you try something completely new? Bansooriwala has put together a list of delectable sweets to try in this cold weather. So take a seat, relax, and enjoy some sweet, yummy awesomeness!
No matter what's your mood is, sweets can bring a smile to your face, and you should be pretty confident when you order from Bansooriwala about the taste and quality. We provide the best traditional sweets with the fragrance and taste of desi ghee. The taste of our sweet is unmatched. We also provide customized sweet boxes where you can add your favourite sweets and the range of flavours.
Richness of Flavours
We serve traditional GulabJamun, KajuKatli, MotichurLaddoo, and Kalakand, as well range of other popular Sweets such as Mysore Pak, Kajukasahiswaad with Pan, and Kaju Tricolor. You can also select from an array of  fussion flavours such as Chocolate Ladoo,a sugar free treasure cranberry bite with pure original sweetness, and Kajugujiyato taste the richness of flavor but just searching  desi sweet shops near me.
Let's have look at some of our best seller sweets
Gulab Jamnun
GulabJamun a traditional Indian sweet that is loved by everyone for its softness, sponginess and for deliciousness. The warm gulab jamun is the perfect sweet for the winters, this will leave you satisfied.
Jalebi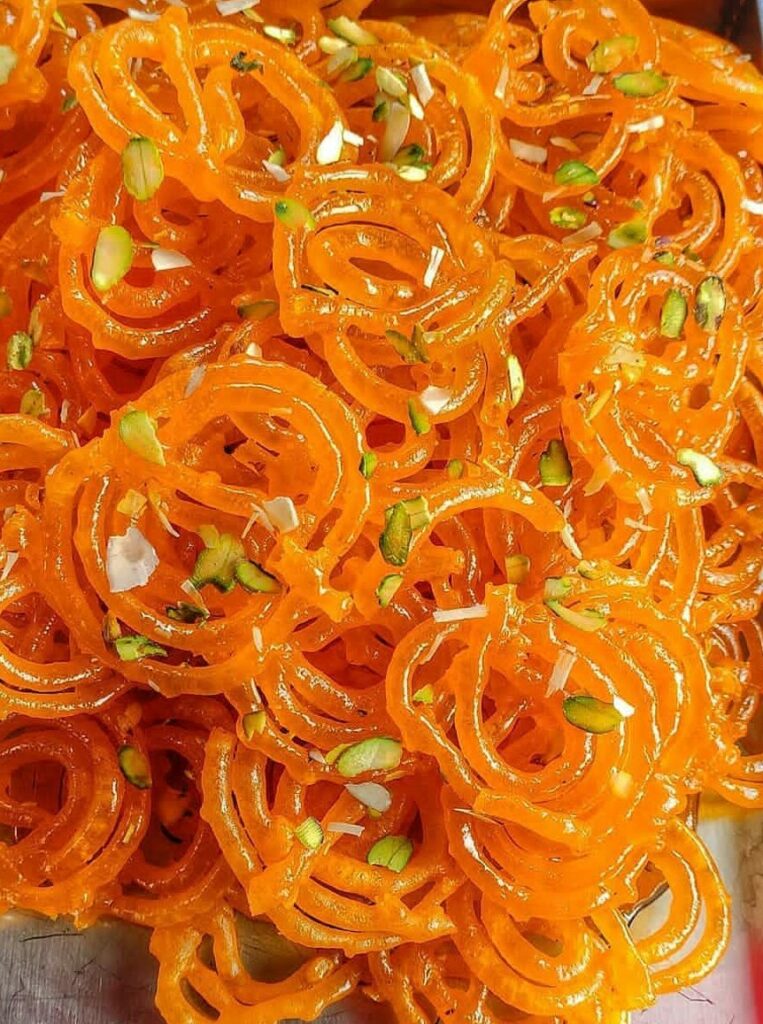 Jalebi is a traditional Indian sweet that is ideal for the winter season! If you've never had jalebi, it's deep-fried dough that's been splashed in sugar syrup. It has a crunchy outside and smooth inside, and it softens in your mouth. It's yummy, we promise!
KajuPaan
KajuPaan is a very attractive and delicious desi ghee wrapped pan flavored with fruit. It is very flavorful and have crunchy exotic filling of gulkand with the soothing fragrance of desi ghee.
Our Store offers  best and tasteful sweets made with purity of desi ghee. Bansooriwala is the perfect blend of joy and a treat for any occasion.
Visit Bansooriwala for an extraordinary experience or the perfect stress buster for any occasion.You will make a lasting impression with their high-quality sweets. Bansooriwala also provides delivery services for their products, so you don't have to travel to the store to buy your sweet.  Jut place order online and type desi sweet shop near me through website, Zomato and Swiggy.
visit our  Facebook Page and website to understand our work in detail. Click on http://www.bansooriwala.com/ to know more about us.