Pure desi ghee Ghevar in Noida :- The sensation of indulging in the robust and traditional flavors of Indian sweets goes beyond the realm of cuisine. The "Ghevar" is one such delectable treat that perfectly conveys the flavour of North Indian sweets. Rajasthani Sweets now popular in Noida with a mix of traditional and contemporary flavors.
Diving into the preparation of pure desi ghee Ghevar in Noida ;
Ghevar, often referred to as "pure desi ghee Ghevar," is a circular, disc-shaped sweet that boasts a crispy, latticed exterior.  What sets this pure desi ghee Ghevar apart is its preparation method which requires precision and expertise. Made by making a batter with flour, ghee, and water. Fried in desi ghee after which it turns golden brown. The sugar syrup infused with a touch of desi ghee soaks the fried Ghevar, resulting in an irresistibly aromatic treat.
Bansooriwala's takes on preparing one of the best pure desi ghee Ghevar in Noida;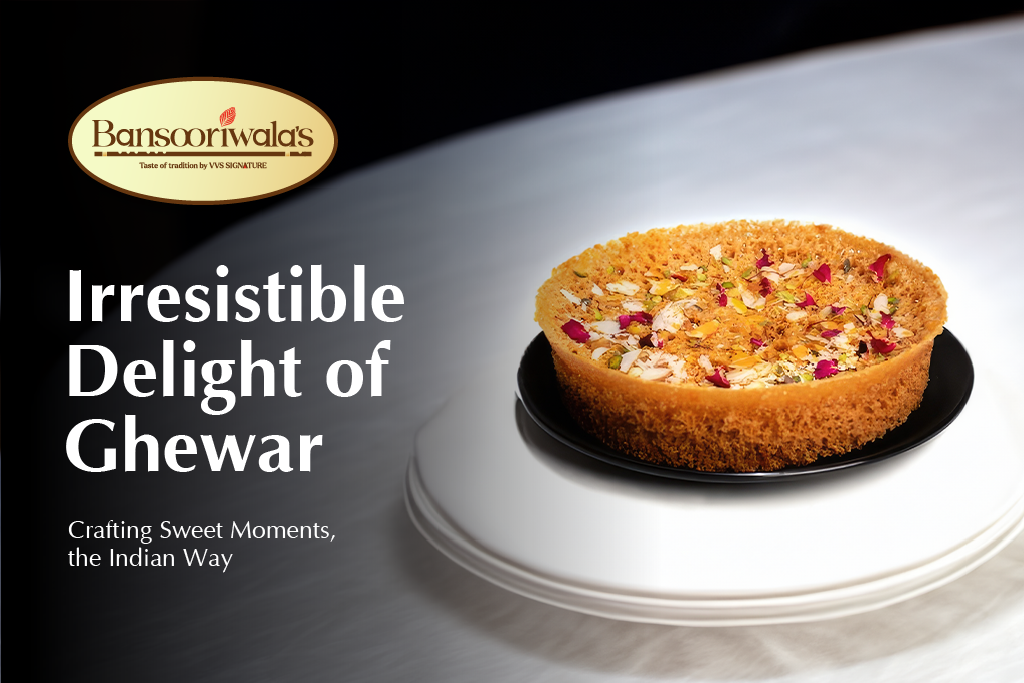 In Noida, the addition of pure desi ghee takes the Ghevar experience to a whole new level.Bansooriwala's is a luxury sweet brand with Indian flavors. It has its franchise spread at different locations in Noida.They are introducing a unique, Ghevar made up of pure desi ghee. This sweet brand is dedicated to providing you with the taste of the Ghevar, which gives you a nostalgic feeling of Rajasthan's pure ghee Ghevar. The use of high-quality ghee adds a distinctive richness that lingers on the palate.
Bansooriwala's attention to detail ensures that every bite of Ghevar is rich with pure desi ghee. Whether or not you are a fan of India sweets Bansooriwala's promises an enchanting journey into the world of traditional flavors.Bansooriwala's pure desi ghee ghevar captures the essence of Indian celebrations and culinary heritage in Noida's food scene.
visit our  Facebook Page and website to understand our work in detail. Click on http://www.bansooriwala.com/ to know more about us.