Cafeteria services In Noida are a convenient and popular option for diners looking for a quick and easy meal or snack. And in Noida, a bustling city, there's no shortage of options to choose from. Whether you're looking for traditional Indian cuisine, pure desi ghee sweets, you'll find it all in Bansooriwala.
Vast variety of Sweets and dishes
Bansooriwala is making a splash in the cafeteria services in Noida. Known for our delicious array of sweets, including gulab jamun, kulfi, and ras malai. We have something to satisfy every sweet tooth. But our offerings don't stop at sweets. We also have a range of delightful north indian snacks and meals available, like chole bhature, pav bhaji, and stuffed mushroom. No matter what you're in the mood for, you're sure to find something tasty at Bansooriwala. But what sets Bansooriwala apart from others is the best cafeteria services in Noida. 
Use of Pure and fresh ingredients 
For starters, we pride ourselves on using the highest quality ingredients in all of our dishes. From the freshest vegetables to the finest spices and herbs, we believe that using the best ingredients makes all the difference in the taste and flavor of our food.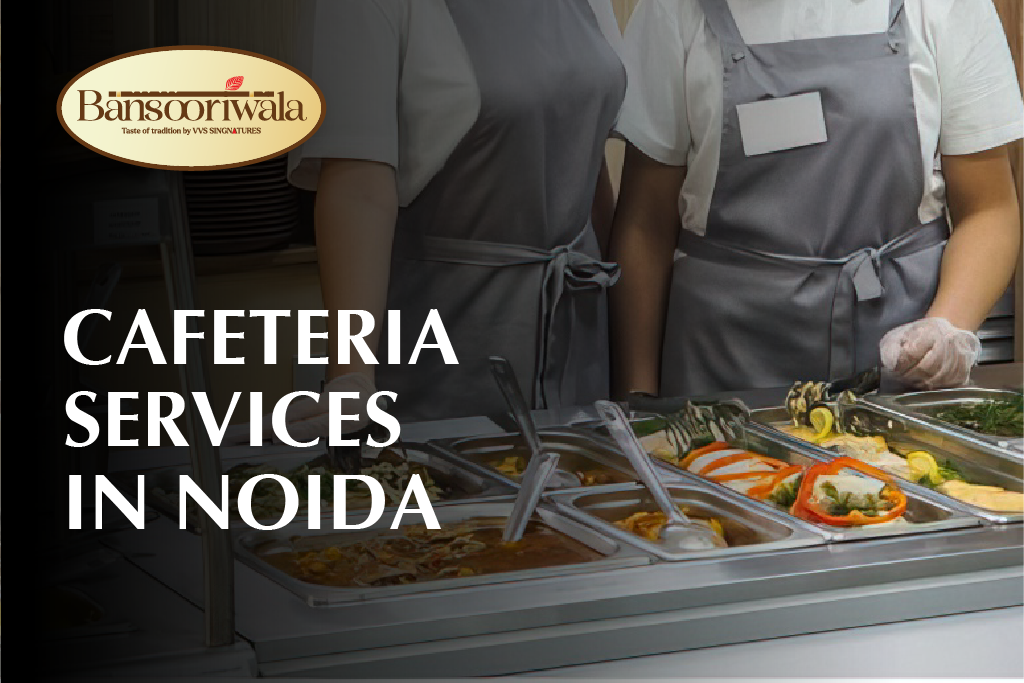 In addition to our commitment to quality, we also place a strong emphasis on customer service. Our friendly and attentive staff are always on hand to ensure that your dining experience is a positive one. Whether you're looking for recommendations on what to order or just want to chat with our team, we're here to make your visit to Bansooriwala enjoyable.
Facility of Seatings
But it's not just our food and customer service that sets us apart from other cafeteria services in Noida. We also have a variety of seating options to choose from, whether you prefer indoor or outdoor seating for a quick snack. And with convenient locations throughout the city, it's easy to find a Bansooriwala near you.
So next time you're in the mood for a quick and convenient meal or snack in Noida, be sure to stop by Bansooriwala. From our delicious sweets to our savory snacks and meals, we have something for everyone. And with our commitment to using the highest quality ingredients and our focus on customer service. We're confident that you'll love the taste of our food as much as we do. We can't wait to serve you!
visit our  Facebook Page and website to understand our work in detail. Click on http://www.bansooriwala.com/ to know more about us.